Link/ route trends analysis allows you to compare average travel time and cumulative vehicle counts of various links and routes in different days or months.
After selecting several links or routes, you should select the desired period for comparison. The period can be either several days or months. Click on the "Days" or "Months" option to see the related calendar.
You have this option to exclude some days of a week or hours of a day from the analysis based on your needs. Then click on "Analyse".
Figure 1 indicates four links and routes trend analysis for three months (December 2019, April 2020, September 2020).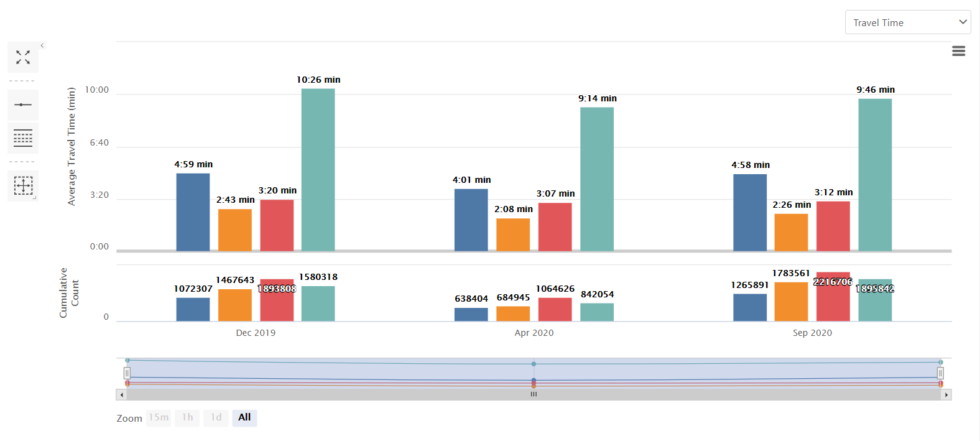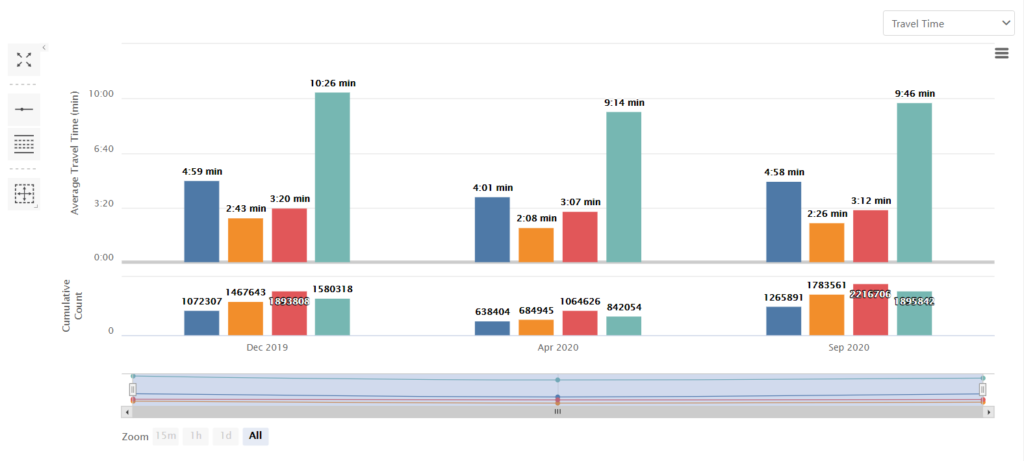 Tip: For more information about the chart options, please see the Insight Charts Guide.