To start, enter the name of the report and a brief description.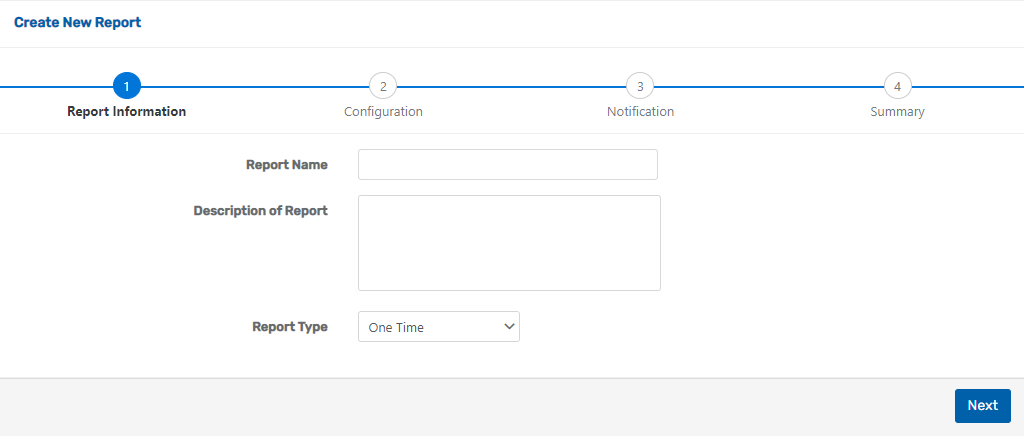 Next, select the data type and the source type from the dropdown menus. The source type determines whether the data you add to the report is from one (or multiple) link(s) or from an entire route. You then will select which routes/links you wish to include in the report.
You can now select the start and end date for the data you wish to include in the report along with the times of day you wish to be included. The data can be filtered by Link Data Type if necessary as well (crowdsource 1 or 2).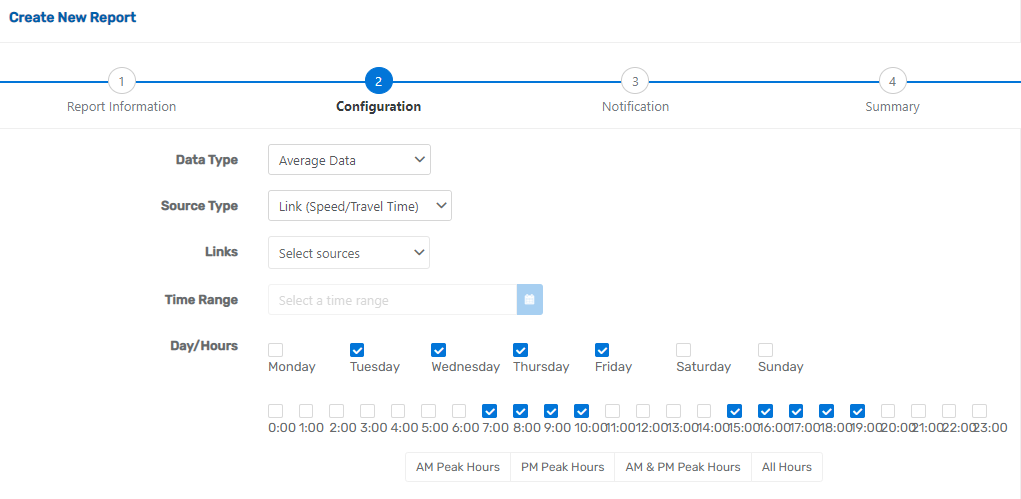 Finally, you can select whether you wish to be notified when the report is ready for export. Once you submit, the report will be accessible to you from the Reports Homepage. You can also see the download progress here.