26/02/2018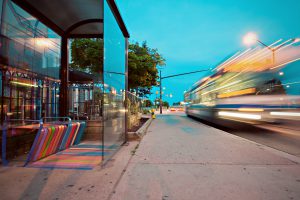 SMATS Traffic Solutions is thrilled to announce its partnership with the University of Ottawa on an innovative origin destination (OD) project. With cities putting an emphasis on public transportation and citizens being encouraged to use it, origin destination is fundamental. In collaboration with uOttawa and Prof. Bijan Raahemi research group, we will be developing a technology which anonymously collects and analyzes bus passengers' OD in real time, using passengers' cell phone signals. With this information, cities will be able to better plan routes and scheduling of public transportation. They will then be able to lower their operational costs by running more efficient buses and there will be a shorter wait time as well as improved quality of ride for passengers.
15/02/2018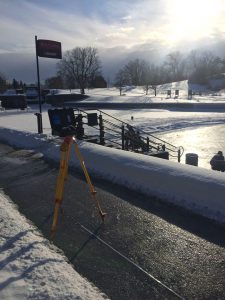 SMATS Traffic Solutions is excited to announce collaboration with Carleton University to enhance our sensors detection accuracy. Through this partnership with Dr. Karim Ismail's research group, we are working to improve the positional accuracy of the detected devices by our Bluetooth and Wi-Fi sensors. We are exploring the use of more than one sensor, clusters and various positioning in this project. This cutting-edge technology has the potential to then improve the accuracy of the traffic data such as travel time, one of the most important measures used for the evaluation of traffic system performance. It could also support various new applications and products. With this project, government organizations and private companies can benefit from the technology as it will further reduce the congestion, delay, fuel consumption and air pollution.
09/11/2017
We are excited to announce that we have won the Small Business Innovation Challenge for our "Vehicle Occupancy Detection" project. We will develop, test, and demonstrate our technology that will detect the number of passengers in vehicles. The technology will be used in high occupancy vehicle (HOV) and high occupancy toll (HOT) lanes for enforcement and to ensure that vehicles with more than one occupant are not inadvertently billed or fined.
Stay tuned for our new sensor product line to address this project.
See the announcement from Ministry of Economic Development and Growth
16/03/2017
Smats iNode™ technology for delay management pre-approved for implementation at Canadian borders and port authorities!
06/02/2017
Smats Traffic Solutions is proud to announce our collaboration with Canada's Centre of Excellence in Next Generation Networks (CENGN) to continue advancing the security and scalability of our traffic sensors.
The initiative will help Smats' traffic sensors to push the standards for intelligent transportation management solutions in smart cities.  With the collaboration we continue to move towards our goal of helping governments and institutions to decrease traffic congestion, reducing financial expenses and environmental damages.