REAL-TIME QUEUE MONITORING      AND SIGNAL TIMING FOR FDOT 
Details
Company Name: Florida Department of Transportation (FDOT)
Date: August, 2021
Website: https://www.fdot.gov/
Florida is a state in the Southeastern United States, bordered by the Gulf of Mexico. The state is a tourism beacon, well-known for its warm weather, beaches, water activities, and Disney World. For sports fans, Florida is home to the Miami Dolphins, Tampa Bay Lightning, and the Daytona Beach NASCAR speedway. 
Challenges
FDOT has the mission of providing safe transportation systems that preserve the environment and communities. Located in southeastern United States, Florida's year-round warm weather makes it a hub for the transport of goods and tourism. The state hosts over 12,000 miles of state highway, and is the 7th largest export state in the U.S., making efficient roadways and transportation facilities essential. FDOT wanted to increase efficiency by getting real-time information on ramp queues and spillback in order to update signal plans for optimal traffic flow. Additionally, FDOT is aiming to reduce serious crashes and fatalities on a corridor through retiming efforts. The goal is to reduce speeds along the corridor with minimal impact to the overall travel time.
In order to achieve these goals, real-time, accurate traffic data is essential, and having one data source for all projects provides ease of use and flexibility for future projects. While sensor detection and other hardware solutions can provide accurate data, they do not provide the flexibility that FDOT requires for collecting real-time data in multiple locations at once. By utilizing a crowdsourced software method, multiple projects in different locations can be in progress simultaneously, giving the agency greater efficiency. 
Solution
FDOT chose SMATS data analytics platform, iNode™, with integrated crowdsourced data, as a pilot test to provide real-time traffic data. This allows the agency to monitor traffic conditions in multiple locations simultaneously, eliminating the need for hardware installation or retrieval. iNode™ allows FDOT to capture speed data and ramp congestion data on any section of the roadway for any given time schedule. Data is sourced from "floating cars", making it completely anonymous to respect public privacy. 
Florida is home to over 12,000 miles of state highway, 20 commercial airports, and 15 seaports, making it the 7th largest export state in the U.S. The state is divided by seven districts, with district 1 being the focus of this project. District 1 represents 12 counties and hosts a population of 2.7 million. Between these counties, 42 million miles in daily travel occur on its state highways. FDOT aims to create a transportation system that creates growth while eliminating congestion and fatalities for the safety and prosperity of their communities. 
Why SMATS?
The SMATS iNode™ platform has provided FDOT with a way to capture real-time speed and spillback data for multiple links and ramps. Staff time is saved as there is no installation or retrieval required, and data is in one centralized, easy to analyze platform. FDOT can schedule studies that are anonymous, cost-effective, environmentally friendly, and non-invasive. The iNode™ data analytics platform offers unlimited access for staff, meaning different agencies and counties can all access data as needed. FDOT can also trigger alerts based on threshold using the iNode™ platform, meaning that when ramp queues hit a certain threshold, real-time alert notifications will be sent to the selected employees, allowing for fast, effective, real-time ramp monitoring. 
The Results
FDOT used the SMATS iNode™ platform and crowdsourced data to identify ramp spillbacks and conduct spot speed studies. The iNode™ dashboard provides an overview of all links and locations, and is color coded to monitor congestion. Using this data, FDOT has been able to actively track and monitor ramp queues and spillback, getting real-time notifications when ramp travel times exceed a threshold so signals can be adjusted accordingly. As displayed in image 1, links were created on ramps of interest for monitoring. Once a threshold of 43 seconds was exceeded, FDOT received a notification and could make signal adjustments as needed. On July 28 (image 2), the threshold was reached, the ramp signal was adjusted, and after 5 minutes the queue had dissipated.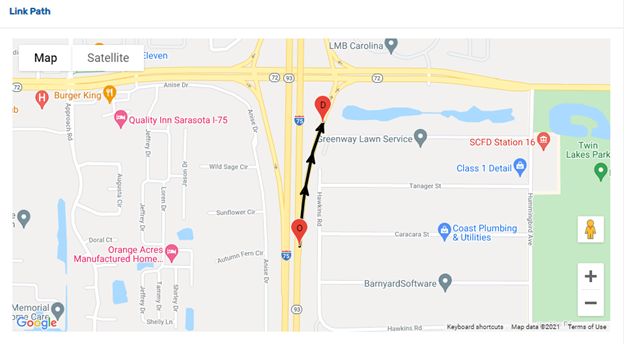 Image 1: On-ramp link in iNode™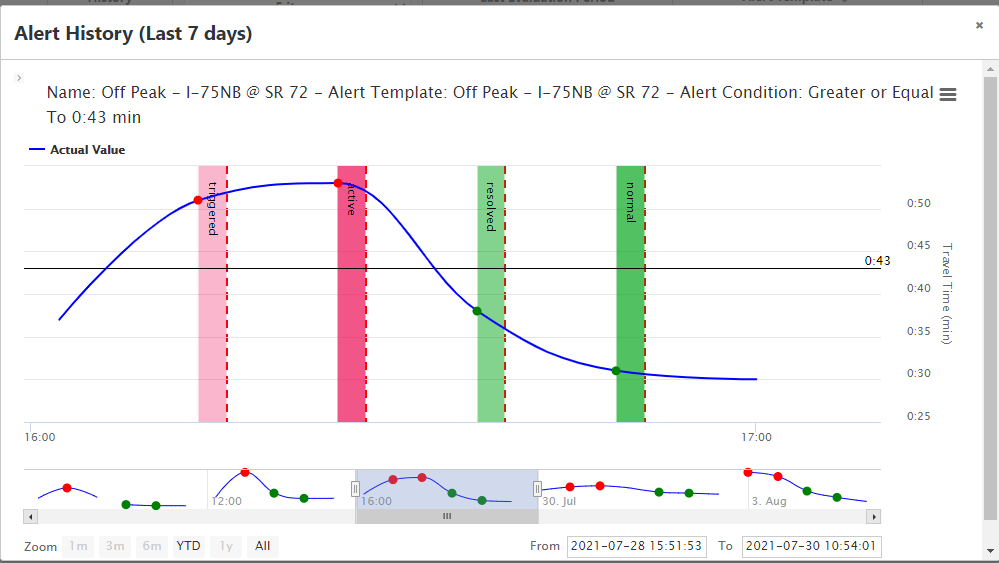 Image 2: I-72 ramp signal adjustment visualization
FDOT has also been able to collect spot speed data, with no additional installations, through the iNode™ platform. By setting up links along the corridor of interest (seen in image 3) speed data is being collected for use in retiming efforts aimed at reducing speeds with minimal travel time increases. Speed data can be collected for any day or time segment, and requires no onsite installation or maintenance. This project is ongoing, and results are not yet available.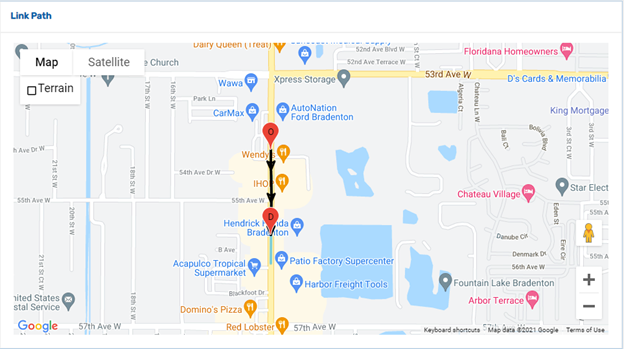 Image 3: Speed data link in iNode™