IMPROVING CROWD FLOW EFFICIENCY AND QUEUE WAIT TIMES ON CANADA DAY
Portable detection sensors monitor crowd size and powerful platform calculates wait times for large events
Download Case Study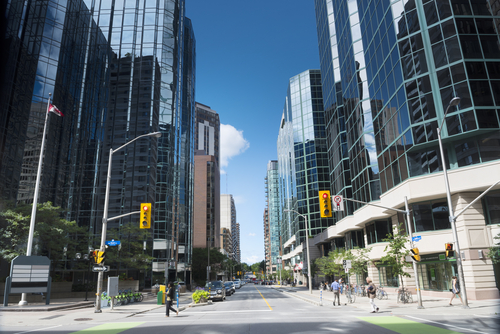 Ottawa is the capital of Canada, located in Southeast in the province of Ontario. As of 2018, the city's population was 1,363,000 people and growing at an annual rate of 1.34%.
Ottawa is a cultural city home to arts centres and museums, which report the history of Canada, its wars, arts, and culture. In addition, the Parliament Building and other government centres draw significant tourism annually. 
Canadian Heritage and its portfolio organizations play a vital role in the cultural, civic, and economic life of Canadians. Arts, culture, and heritage represent more than $53 billion in the Canadian economy and close to 666,500 jobs in sectors such as film and video, broadcasting, music, publishing, archives, performing arts, heritage institutions, festivals, and celebrations.
Company Name: Canadian Heritage
Date: January, 2018
Website: https://ottawa.ca/en
THE CHALLENGES
Each year, Canadian Heritage is entrusted with the task of delivering a remarkable Canada Day event in the capital city. From the experience and knowledge of past celebrations, Canadian Heritage knew they needed enhanced crowd management data. The primary concern was to provide timely data for staffing management and effectively communicate wait times to attendees for expectation management.
THE SOLUTION
SMATS real-time, portable WiFi & Bluetooth traffic sensors and data analytics platform were chosen as the solution to aid Canadian Heritage for the Canada Day event. SMATS TrafficBox™ sensor was the perfect fit for this event, as it is battery powered (no power cabling required), so its portability and low cost were ideal for short period data collection. The TrafficBox™ sensors could detect both WiFi and Bluetooth signals from smart devices carried by people and calculate live wait time data. Then, the data is automatically synced to SMATS web analytics platform, iNode™, through GSM communication. iNode™ MAC address matching and outlier filtering ran in real-time during projects to ensure the most accurate information is available. The sensors were simple to install, adjustable for any duration, and data was easily accessible remotely through iNode™.
Advantageously, as the flow of crowds changed, staff could monitor the wait time impacts live on iNode™ . The crowd lineup originated at Point 1 and ended at Point 3 (Parliament Hill). For the Canada Day celebrations, the surrounding road closures allowed for seamless crowd traffic monitoring. Importantly, even if the roads had vehicle traffic, SMATS sensors are programmable to ignore a certain speed range, such as speeds that obviously could not be foot traffic. Staff monitored the live wait time information updates on the iNode™ dashboard and relayed that to the crowd. SMATS systems confirmed the wait times experienced by attendants.
After the Canada Day event, Canadian Heritage was able to benefit from exporting the recorded data. They could then use this to help plan for future events by comparing efficiency of different crowd management techniques.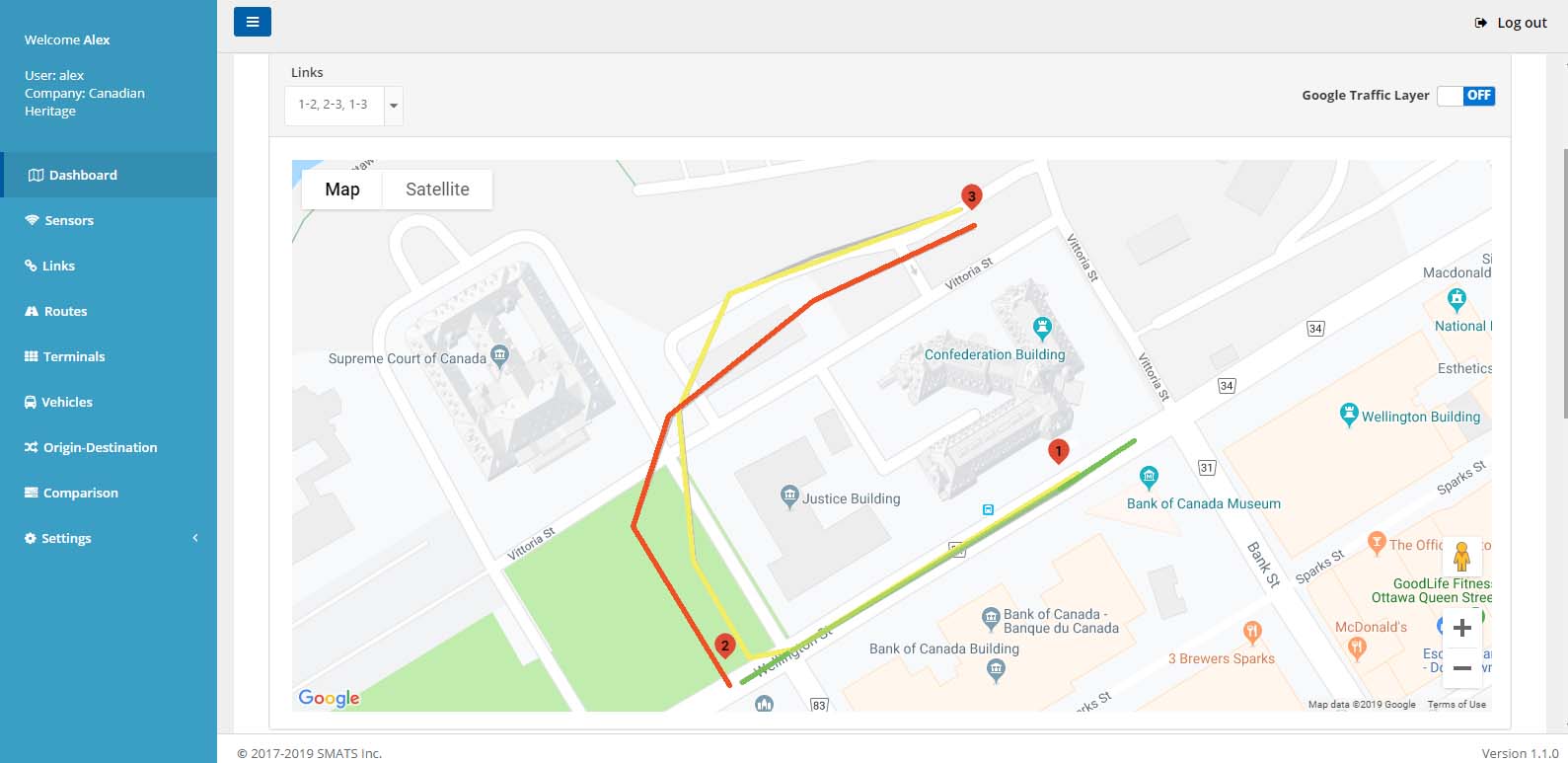 "It was extremely difficult finding a solution for outdoor real-time wait time monitoring. The adaptability of SMATS sensors and the support provided by their team were crucial for the smooth running of our event."
A total of 3 sensors were installed along the lineup path, monitoring 2 smaller links and the combined total line route. The SMATS system served multiple purposes on Canada Day. First, it provided real-time data to Canadian Heritage on the wait time to get through the Parliament Hill access security apparatus. In turn, it was communicated to their security partners, ensuring and confirming the flow efficiency of the public through security. Second, it permitted PCH to advise the public on site of the estimated wait time, thus facilitating decisions by the public on whether or not to access Parliament Hill.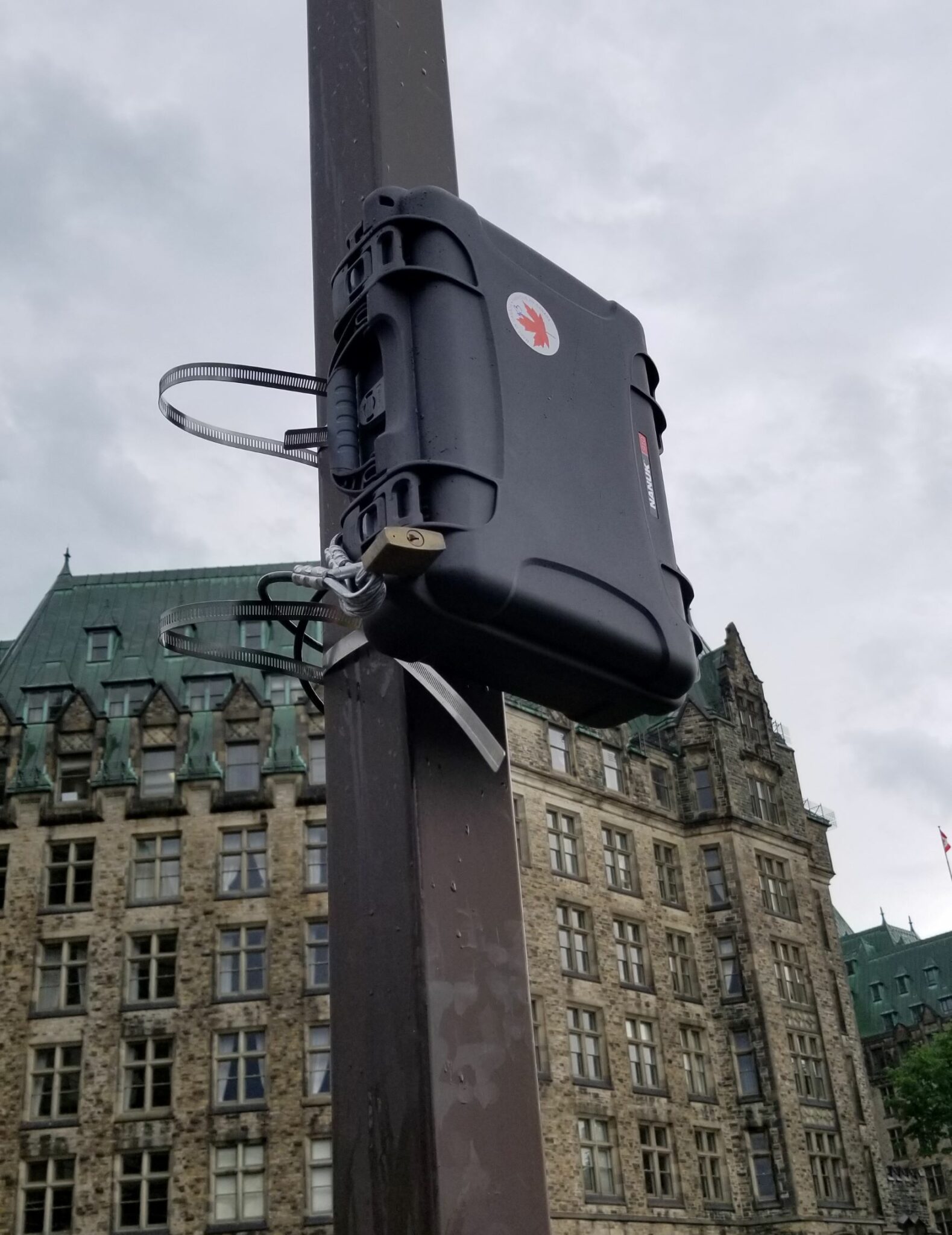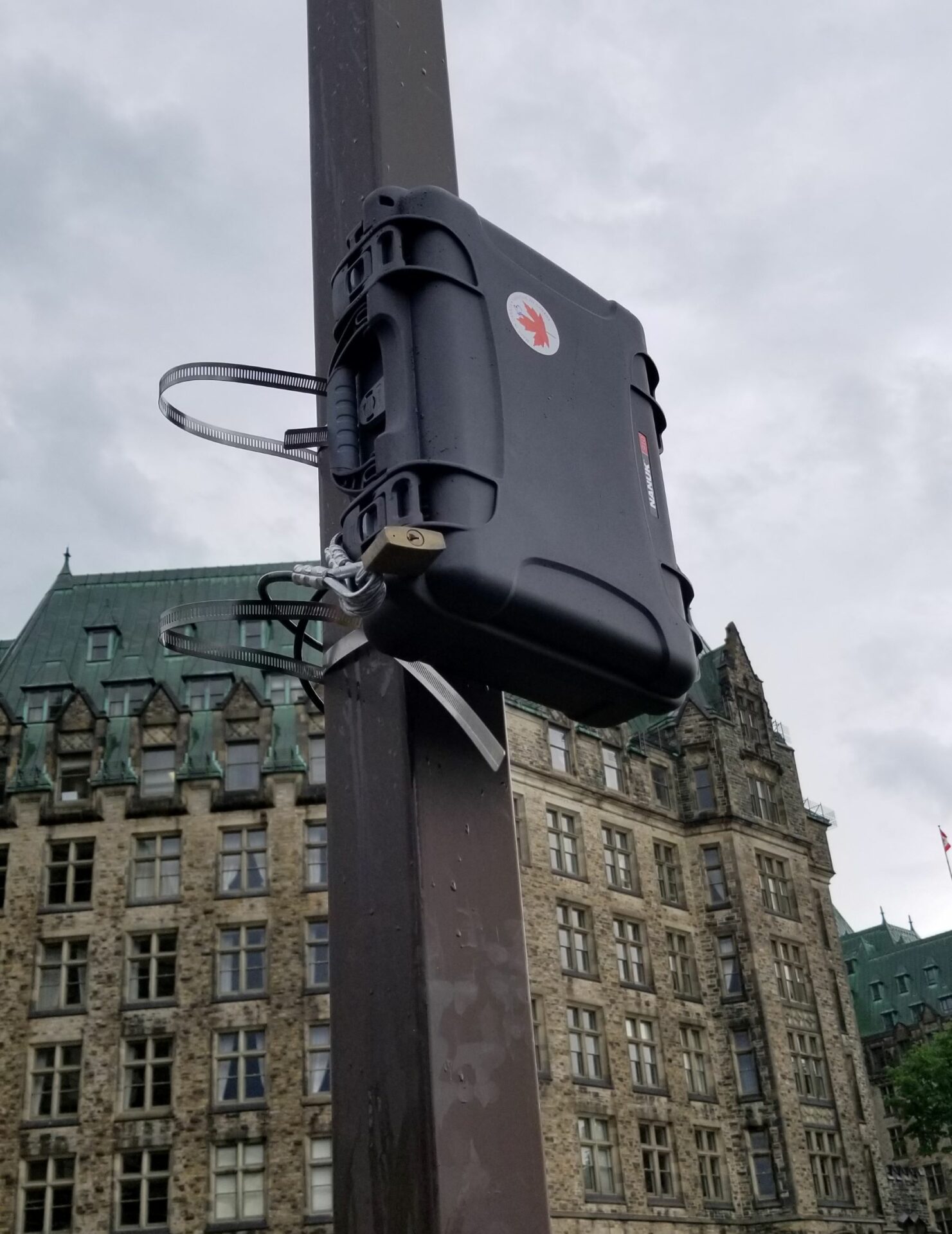 SMATS FOR CANADIAN
HERITAGE
Canadian Heritage, knew the impact of not having crowd wait-time monitoring tools in place from first-hand experience. In past events, they had attempted to implement monitoring technology, but had yet to find a solution that offered live data. By choosing SMATS, event organizers had an efficient and cost-effective way to manage the crowds that turned out for Canada Day.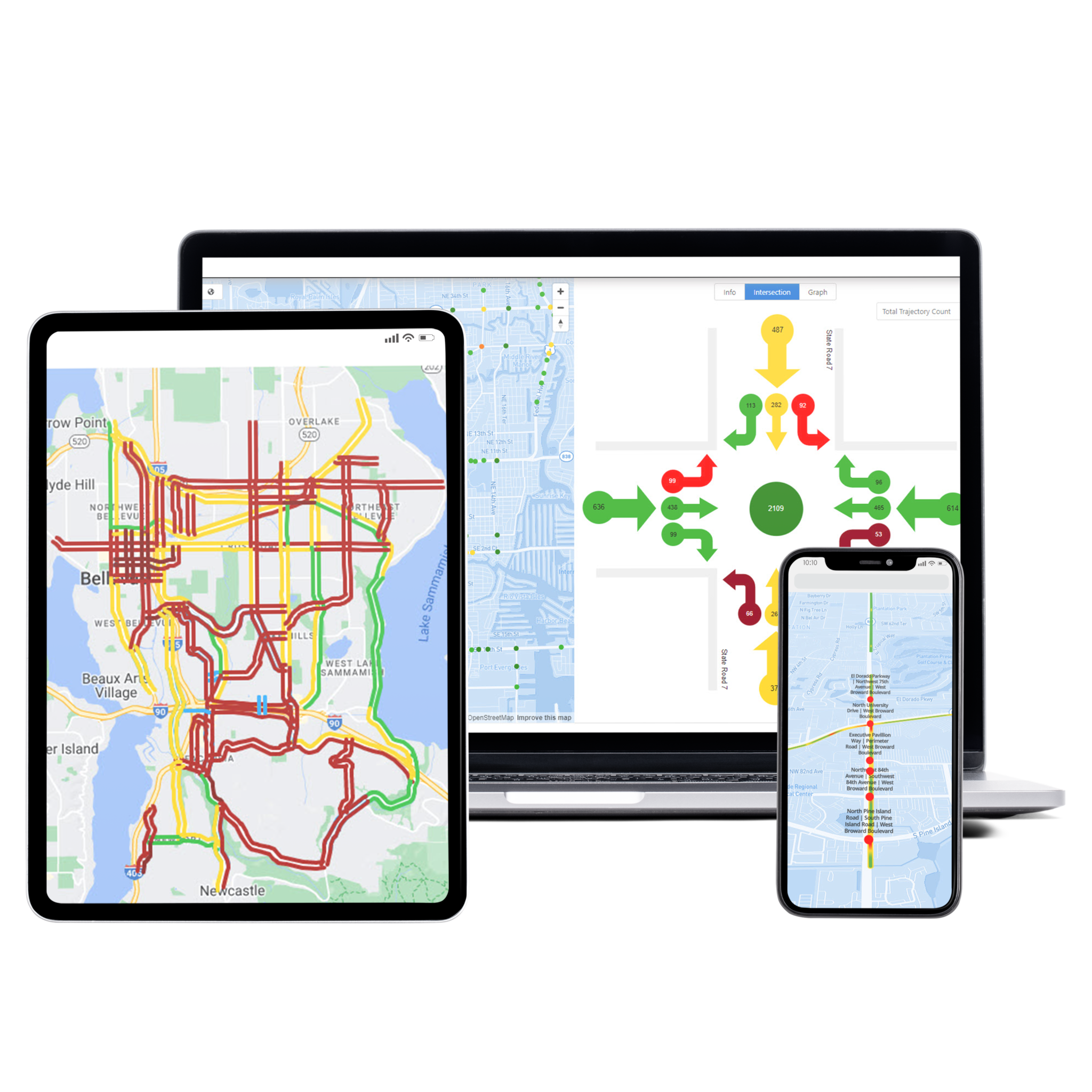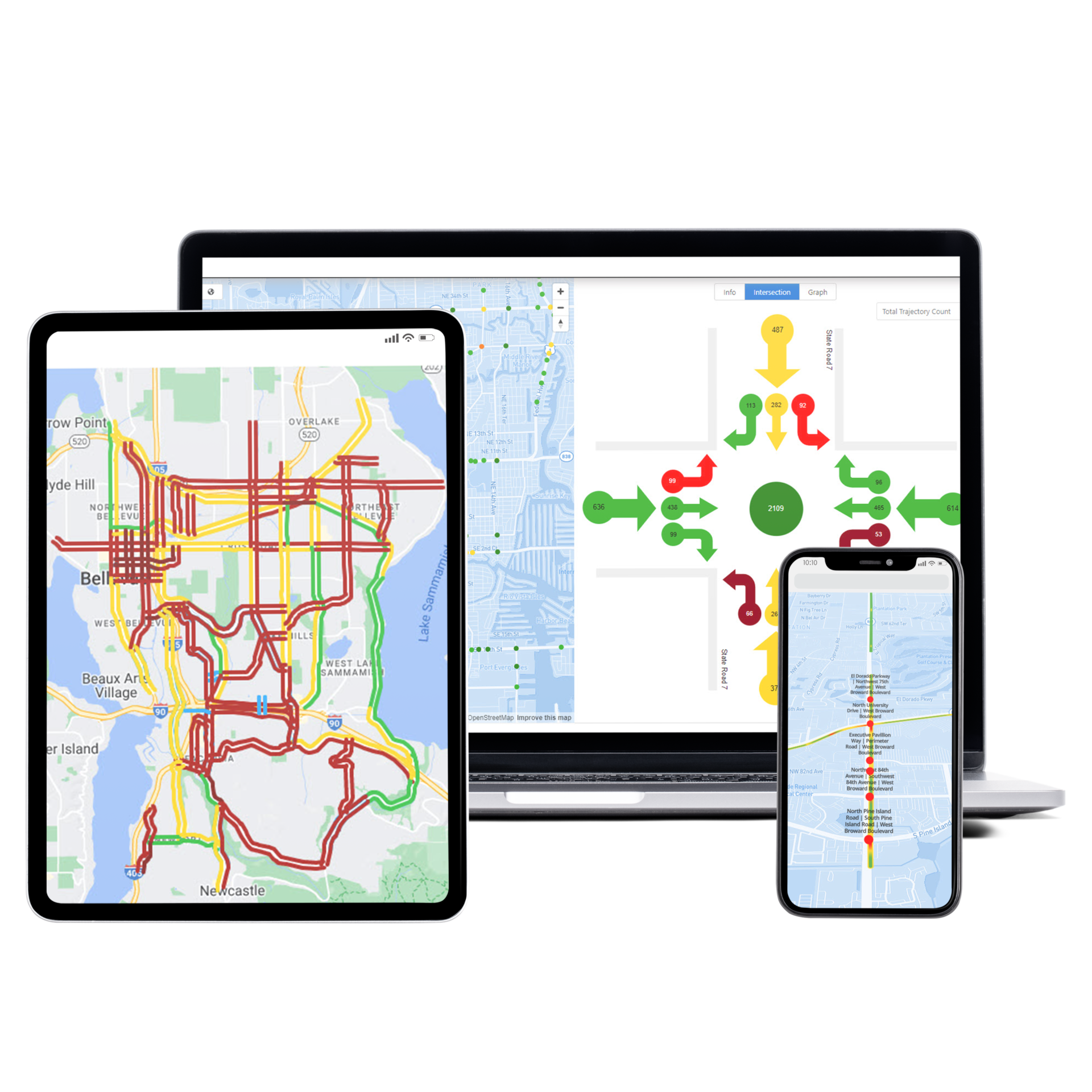 The first step toward a better traffic management solution!