UTILIZING FLOATING CAR DATA TO ALLEVIATE CONSTRUCTION-RELATED CONGESTION IN CANADA'S LARGEST CITY
Leveraging real time traffic data and predictive insights to monitor and mitigate long-term work zone traffic congestion
Toronto, Canada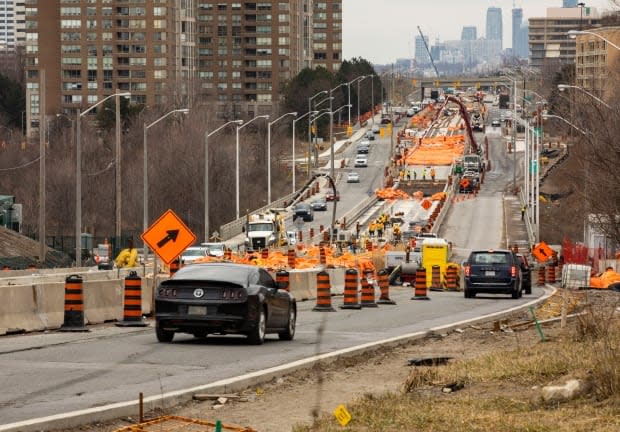 OVERVIEW
The Eglinton Crosstown West Extension Light Rail Transit (LRT) Project is a major infrastructure investment designed to improve rapid transit in Toronto, the largest city of Canada. Since the construction started in 2021, the management of traffic congestion through the Eglinton West LRT Extension work zones is a top of priority for all stakeholders involved.
EXP's responsibilities for the project involved comprehensive monitoring and assessment of traffic delays and impacts resulting from lane reduction on Eglinton Avenue between Jane Street and the 427 interchange. The scope encompassed various road users, including general traffic, transit, school buses, goods movement, and project construction traffic.
The first step toward a better traffic management solution!