"The annual investment required by all levels of government to simply MAINTAIN the nation's highways, roads, and bridges is now estimated to be $185 billion per year for the next 50 years. Today, the nation annually invests about $68 billion."
In today's world, the majority of infrastructure needs to be updated and maintained regularly. Unfortunately, construction has an affect on the flow of traffic, negatively impacting travelers and the ability for companies to move goods efficiently. With the inevitable negative aspects of construction it is difficult to make constructions plans that don't create slow moving a work zone and annoyed travelers. On top of minimizing delay, there is also a responsibility for improving driver and worker safety within these zones.
Having accurate and current information on work zone delays and expected wait times is the key to minimizing citizen impact, whether its infrastructure creations or improvements. By displaying real time information to travelers so they can effectively plan their routes, the cons of work zones are minimized, making happy municipalities and citizens. Luckily, real time traffic data is exactly what SMATS delivers.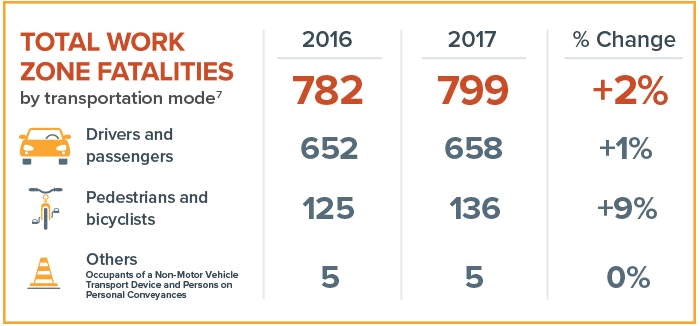 When travelers are not properly alerted of work zone delays and wait times, they become impatient and annoyed stuck in a situation with no information. Travelers decisions being fueled by negative emotions tend to lead to quick decisions such as speeding, quick turns and lane changes; causing accidents. Many people utilize travel time information to plan their routes, and with inaccurate travel times not taking work zones into consideration, citizens are left unprepared.
What Value Does Traffic Data Bring to Your Work Zone?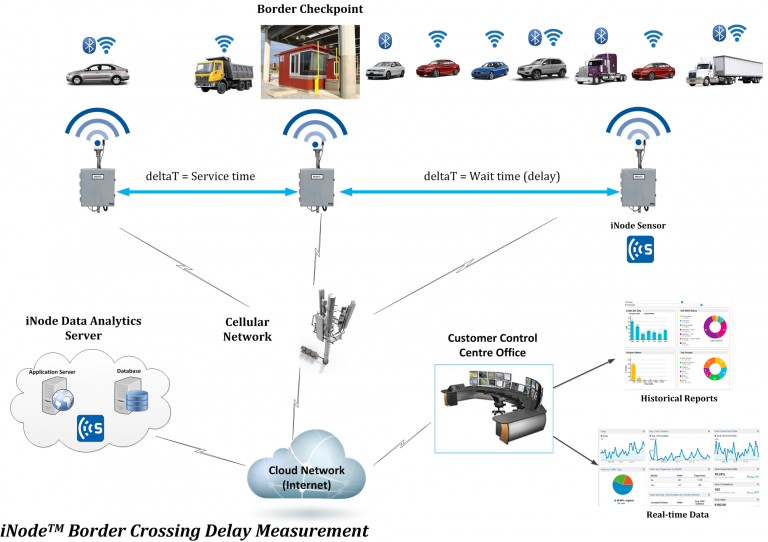 With SMATS sensors placed at the beginning and end of construction zones as well as at several midpoints within it and iNode™ data analytics platform, cities and traffic managers are able to measure travel times in construction zones. By knowing the expected delays caused by work zones, this information can be broadcast to travelers so they can plan their trip accordingly, minimizing overall delay. Real-time data collections are used to send out automatic messages to variable message signs (VMS) to possibly diverge drivers to alternative routes, resulting in active and autonomous management over the flow of traffic. Additionally, construction managers can use the information to match their service rate to the level of demand, creating safer work zones and further reducing delay as well as departmental costs for over or under staffing.
The accuracy and live data availability provided by SMATS sensors were exactly what we needed. They delivered the tools and support we needed to create an efficient, accurate ITS for our work zone.

JP Story
Ready to Start Monitoring Your Work Zone? We Can Help: