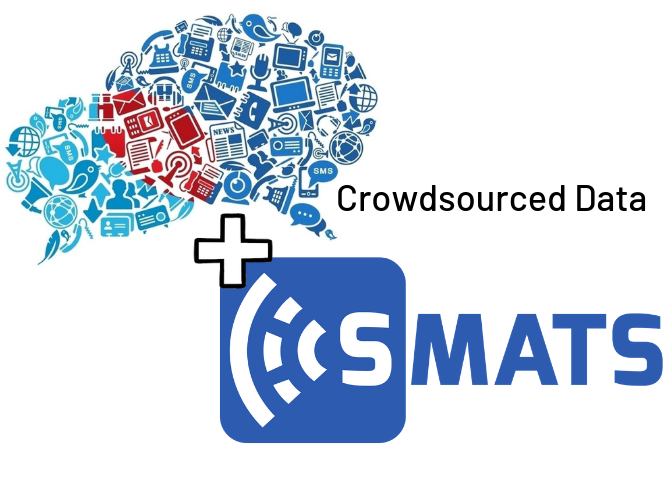 iNode™ takes data collection and analysis even further with the capability to extract live and historical traffic data from 3rd party crowdsourced data platforms
An additional tool for transportation managers, cities and states to help monitor and influence how traffic flows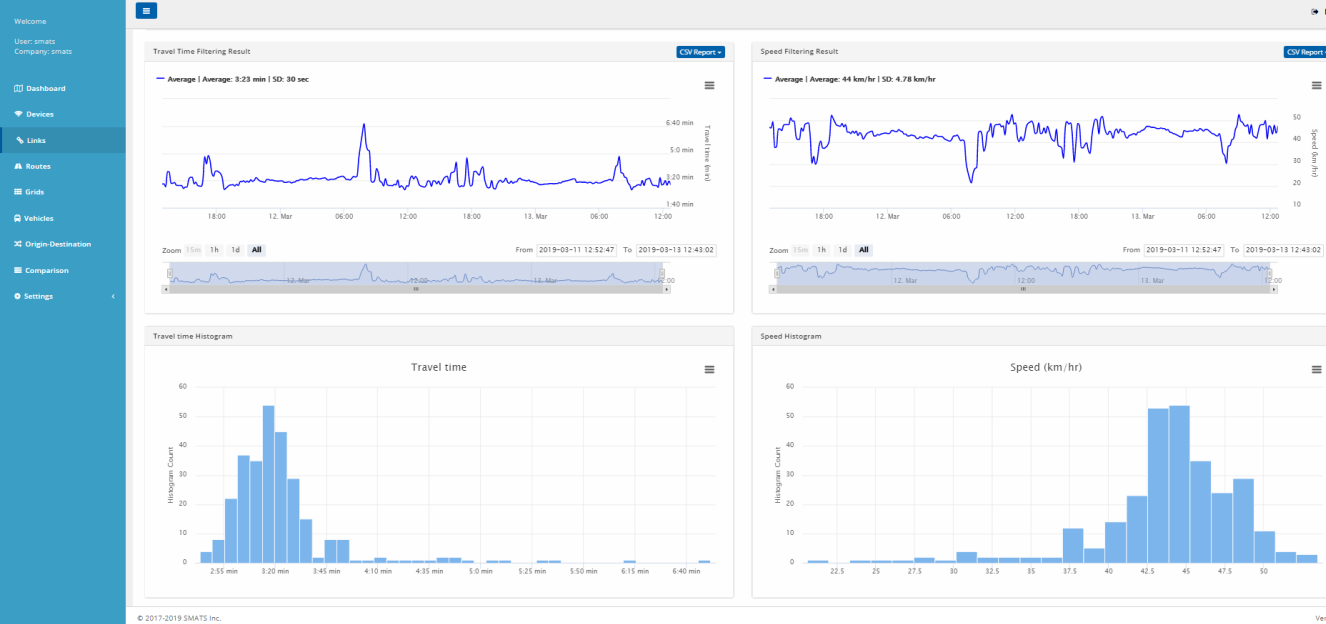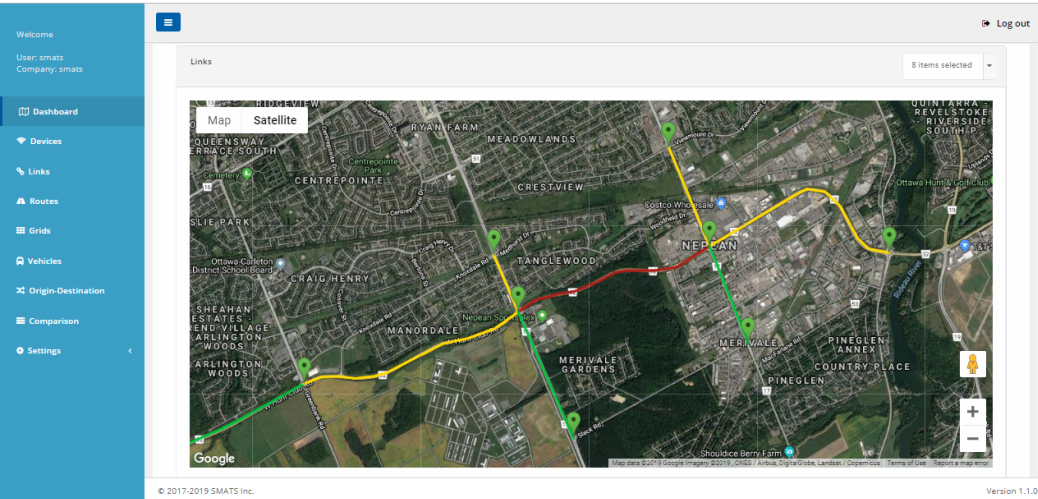 When to use sensor data vs crowdsourced data?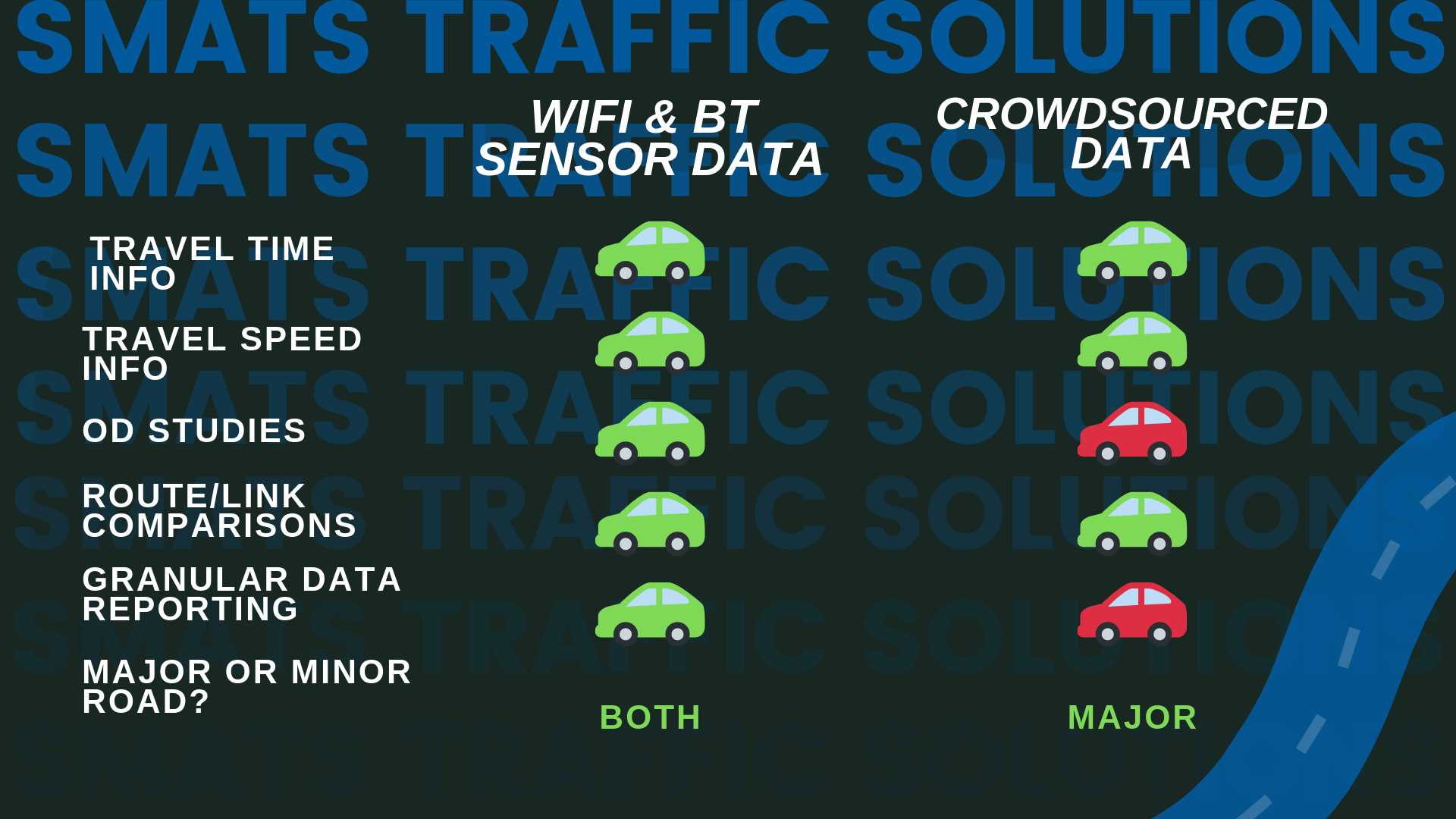 iNode + 3rd party Crowdsourced Data Setup and Configuration
Bring up map on the iNodeTM dash

Identify location points for origin and destination sensors on the map

Create and activate the link

Enjoy traffic data at your fingertips
Yes, its really that easy.
Diverse functionality, remote accessibility, and the valid traffic data we obtain using SMATS' iNode™ platform greatly help us make many traffic-related decisions.

Bruno Lepage
The SMATS iNode™ platform has provided the City with a way to automate travel time studies, which helps to preserve staff time and advances the City towards its transportation goals. SMATS staff was readily available by phone or e-mail to accommodate and correct our problems.

Michael J. Frederick
SMATS' iNode™ platform provided the County's Traffic Operations with the required data and online analysis tool to facilitate traffic officials work in achieving Traffic Operations' mission. We have always received the needed support in a timely manner from SMATS.

Anthony N. Khawaja P.E.