SMATS Asset Tracking
SMATS' Asset Traffic Solution within iNode™ refers to the method of tracking physical assets, by scanning Bluetooth Low Energy (BLE) beacons attached to different assets. This technology can also be used for tracking  visitors or staff wearing a beacon or using a cell phone's WiFi signals. TrafficXHub™ detects the devices Bluetooth and WiFi signals and sends information such as the signal source location, signal strength, the beacons' battery level, and temperature to iNode™ for analysis.
How it Works
Step 1 – Install TrafficXHub™ Sensors at strategic locations
Step 2 – Attach SMATS beacons (various types) to your assets or use cell phones WiFi MAC addresses
Step 4 – Whitelist the beacons or cell phones MAC addresses in iNode™
Step 3 – TrafficXHub™ detects beacons BLE or cellphone WiFi signals

Step 4 – Sensors send the detection information to SMATS data analytics application (iNode™) through cellular, LAN, or Wi-Fi networks
Step 5 – iNode™ processes the raw data from the sensors to generate tracking information and KPIs
Use Cases
Real-time inventory / equipment location tracking

 

Vehicle

 

fleet and heavy machinery tracking

 

How assets moved within the monitoring area

 

Container tracking 

 

Tracking workers

 

in construction

 

or manufacturing sites
Beacons
Bluetooth beacons are a class of Bluetooth Low Energy (BLE) devices that broadcast their identifier to nearby SMATS Bluetooth and WiFi detection sensors.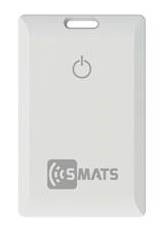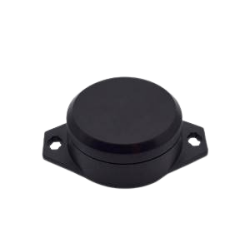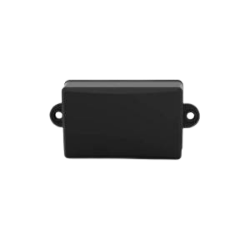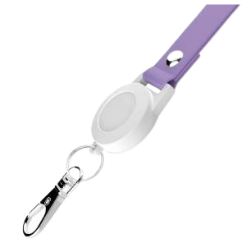 Beacon Features
On-demand activation (save battery life)
Adjustable Transmit Power (for sensor ranging)
5-Year battery life
Battery life monitoring (alerts are provided when the battery is low)
Waterproof
Various shapes and mounting options (tracking vehicles, drivers, or assets)
Cost-Effective
TrafficXHub™
SMATS TrafficXHub ™ is designed to work in harsh environments. The sensor can be powered by solar, Power over Ethernet (PoE), and AC and communicates to iNode through LTE, LAN, or WiFi, making it perfect for both indoor and outdoor installation.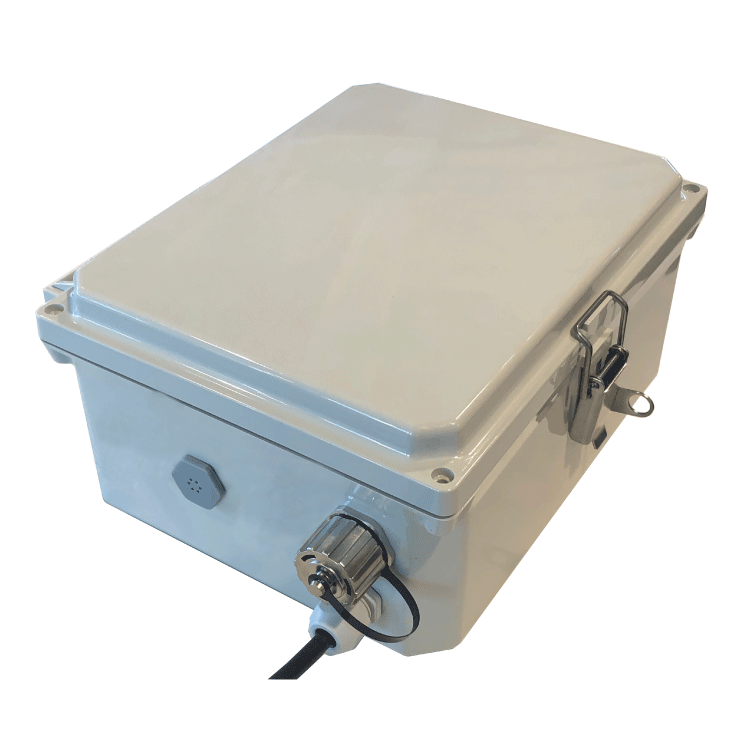 Sensors Features
BLE beacons

 detection (for asset tracking)

 

WiFi

 MAC address detection (for people tracking without

 

the 

need to 

carry a beacon tag)

 

Up to 32GB of Internal Storage for keeping the data locally in case of network connection disruption

Remote configuration and control

Over The Air (OTA) firmware upgrade

Field-tested for harsh 

environment

 (IP68 – dust, dirt and water-resistant)

 

PoE, Solar, AC power sources

 

LTE, LAN, 

WiFi

 communication

 

Pole and wall 

mounted

 

FCC and IC compliant

 
iNode
™ 
for Asset Tracking
Upon receiving the beacons information from the sensors, iNode™ determines the location of the assets within the facility and their movement patterns.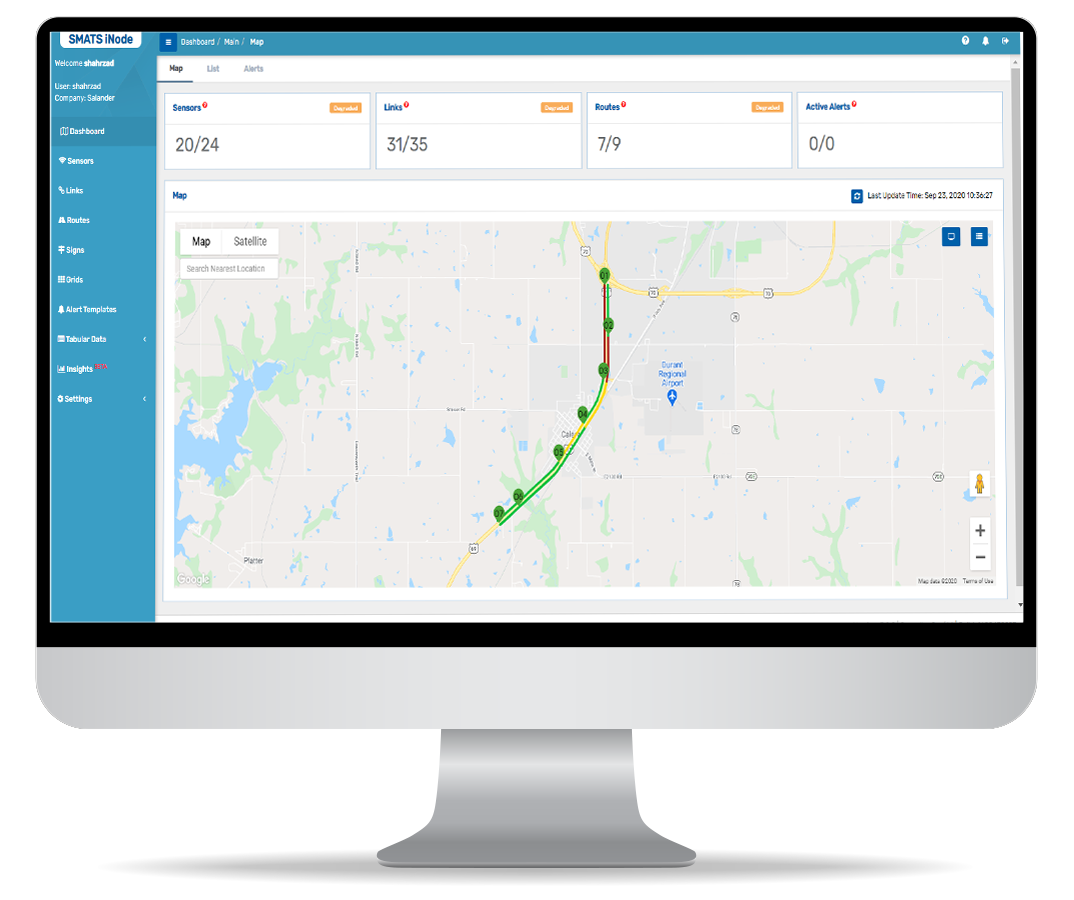 Analytics Features
Last location of an asset

 

Searchable

 on

 an asset

 

Notification on entry/exit of an asset to a zone

 

Notification on beacon

'

s low battery

History of the 

asset

'

s

 movements

 

Flexible labeling system for categorizing the assets and sensors

 

Powerful visualizations and reporting

 

Role-based user management

 

Unlimited number of users

 
Beacons
Analytics Data
One of the key attributes of our platform is the ability to generate analytics data based on algorithms for developing various traffic models.  Armed with predictive data, port authority operations personnel can position trucks and resources proactively to prevent queues and keep traffic moving.
Utilizing this data, the port authority team can develop schedule forecasts and capacity models for each of the terminals inside the port, then share it with the terminal operators to improve efficiency and optimization of the loading and unloading process.
By comparing forecast data for truck traffic with real-time data captured from our sensors inside the port, operations managers can also improve future forecasts.
Our main goal is to provide proper actionable analytics data so that the port authorities can improve their efficiency and increase capacity while enabling their Terminal Operators to be just as efficient with their trucking operations.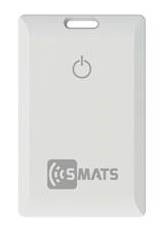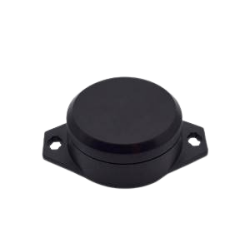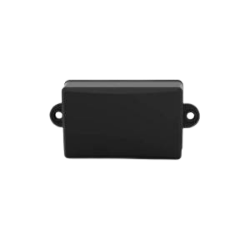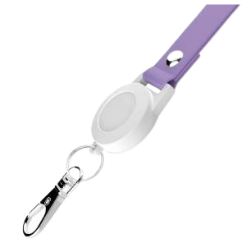 Integrations 
Based on our iNode open architecture, we can integrate our data with the following:
Existing appointment and scheduling systems

Trucker appointment systems

Terminal operating systems (scheduling, containers OCR, etc.)

Automatic Identification System (AIS) for vessel tracking

Variable Message Signs (VMS) to share information with truck drivers on the way to the port.
How it Works
Step 1 – Install TrafficXHub Sensor
Step 2 – Detect Bluetooth Low Energy (BLE) signals emitted from BLE Beacons
Step 3 – Sensors communicate to SMATS data analytics application (iNode) through cellular or Wi-Fi networks
Step 4 – iNode processes the sensors raw data to generate traffic information and KPI's